The Importance of Professional Photography in Real Estate
Real Estate Listings
A picture is worth a thousand words. This is especially true when it comes to real estate.
A strong description will help a buyer learn the details of the property, but the picture is what will get them to schedule a showing.
When a buyer sees a clear image of a property, they will most likely click and investigate further.
98% of buyers say an online image made them want to see the property in person and add it to their list.
Miami Real Estate
If you want to stand out in Miami real estate, professional photography is an option.
The Miami real estate market is hot, hot hot.
Properties are moving quickly and without the right images, you are missing out on potential buyers.
Professional photography is an option in this market.
Think about when you're online shopping for new shoes, a new household appliance, or even a car.
Do you click on the items with blurry pictures, items with one picture, or items with clutter in the background?
Probably not.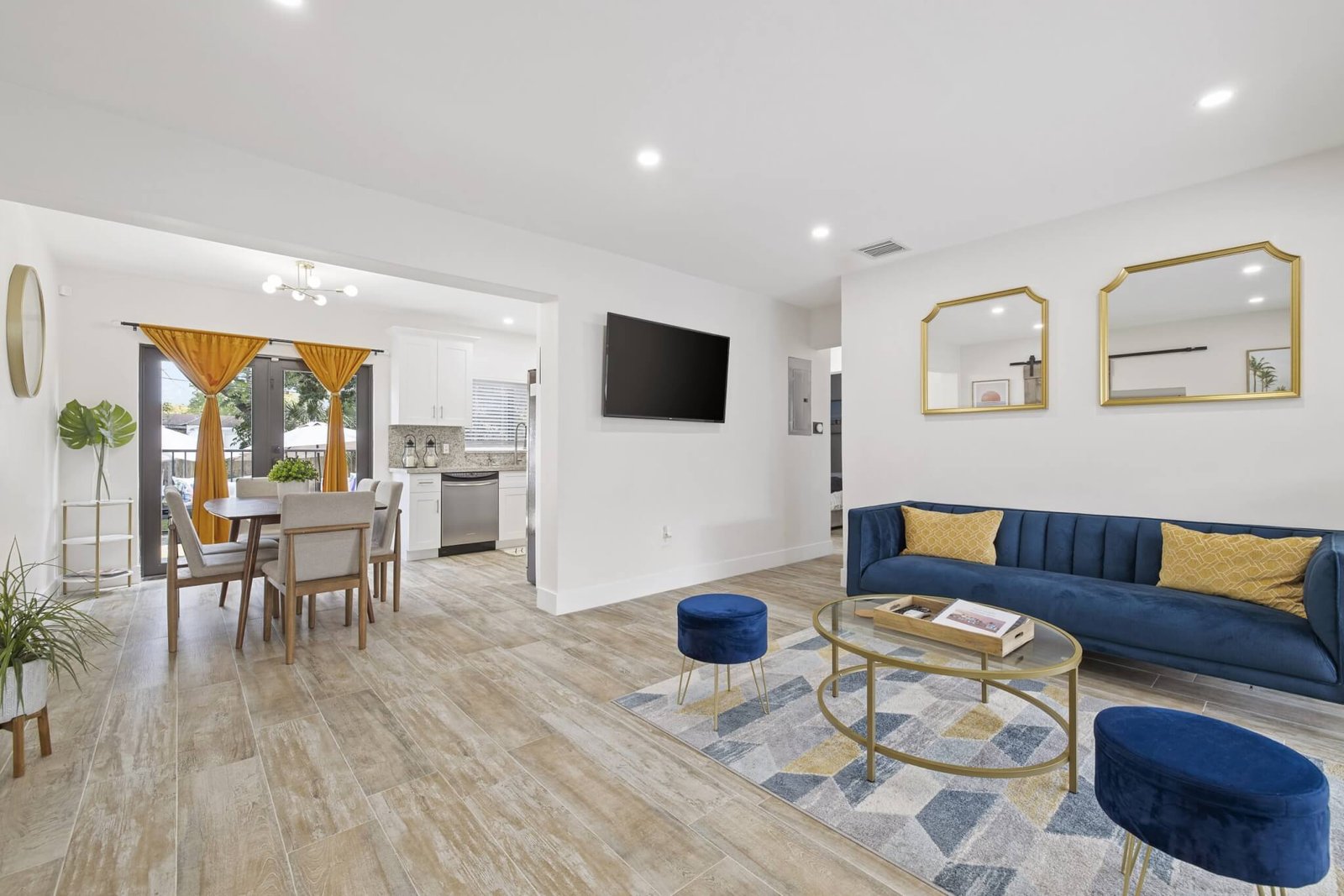 Buyers Want to See Images
The same is true with real estate.
Buyers want to see the best of the property.
They want to see it clean and organized.
They want to see different rooms from different angles.
They want to see the sparkling lights of the pool at night.
They want to see what the rooms would look like with furniture, aka staged.
Buyers know what they want to see and real estate agents in Miami should have professional photography at the top of their marketing plan.
Miami Real Estate
A real estate agent in Miami is competing with about 12,000 other agents for listings and sales.
Your clients deserve the very best and if you want to stay at the top of the list, professional photography is a must.
A home listed with professional photography sells for an average of $11,000 more and sell 50% faster.
In a 2019 article, NAR (National Association of Realtors) stated that:
"Professional listing photos have been shown to attract more views, generate greater buyer interest, help homes sell faster, and at higher prices."
As an agent, you want to have an online presences that is memorable.
Beautiful images will do just that.
Buyers will remember your property from the pictures.
Potential sellers will see your online images and your professional profile and know that you are the best option for them.
Sellers and Professional Photography
Adding professional photography to your marketing plan will increase your listings.
Professional photography gives sellers confidence that you know what you are doing.
Sellers want to make their home look as good as possible, which can mean a higher sale price and a higher commission.
This more than justifies the cost of professional photography.
High end listings always have high end images.
Want more Miami Real Estate Listings?
If you want to increase your listings in the Miami real estate market, professional photography is the best way to start. The price of the photo shoot, whether it is standard pictures, drone shots, or even staging, is minimal compared to the reputation you will build with great photos.
Miami Luxe Images is the one call you should make. Listings move quickly in this market so having a reliable photography team is a necessity. The sooner your listings is in the MLS, the sooner it will sell. When you have a strong working relationship with vendors, real estate is so much easier and having a photography contact you can reach quickly is a great way to impress sellers, which will boost your reputation.
Miami Luxe Images is a Real Estate Photography & Videography company in Miami that provides professional media to help agents sell properties.